보도기사
KPB Named "Best Safety Control
No. 12
Date registered : 2015.02.26
10472 hits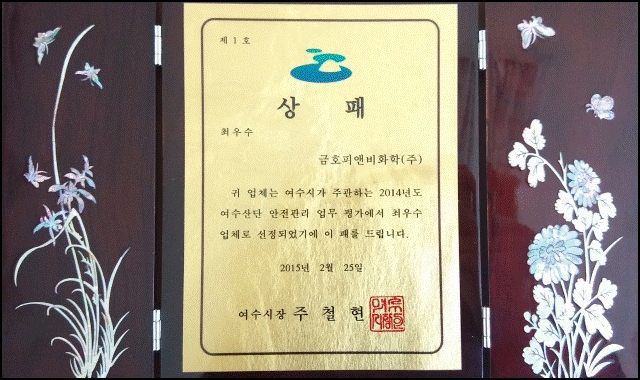 On February 25, 2015, KPB was named one of the "Best Safety Control Companies in the Yeosu National Industrial Cluster" for its contributions to safety campaigns and control in 2014.
KPB set the record for no environmental accidents in 14 consecutive years and no safety accidents in 4 consecutive years, and met other criteria to be qualified as a "disaster-free business." The company was also praised for having created jobs for locals through its plant expansion projects.
KPB will continue to do its best to ensure and maintain continuous and systematic safety monitoring processes to keep its operations free of accidents and continue to benefit local communities.